This is the view from the top of Camelback Mountain. With an altitude of 825 meters and a prominence of 407 metres, the views are spectacular.
I shot this whilst on a recent work trip to The States. I had a day off over the weekend and decided to hike up the famous mountain. Luckily it was spring, which meant the heat was tolerable (at about 25 degrees).
This capture was shot whilst descending the Cholla Trail, looking south over the districts of Arcadia, Scottsdale and the city of Phoenix.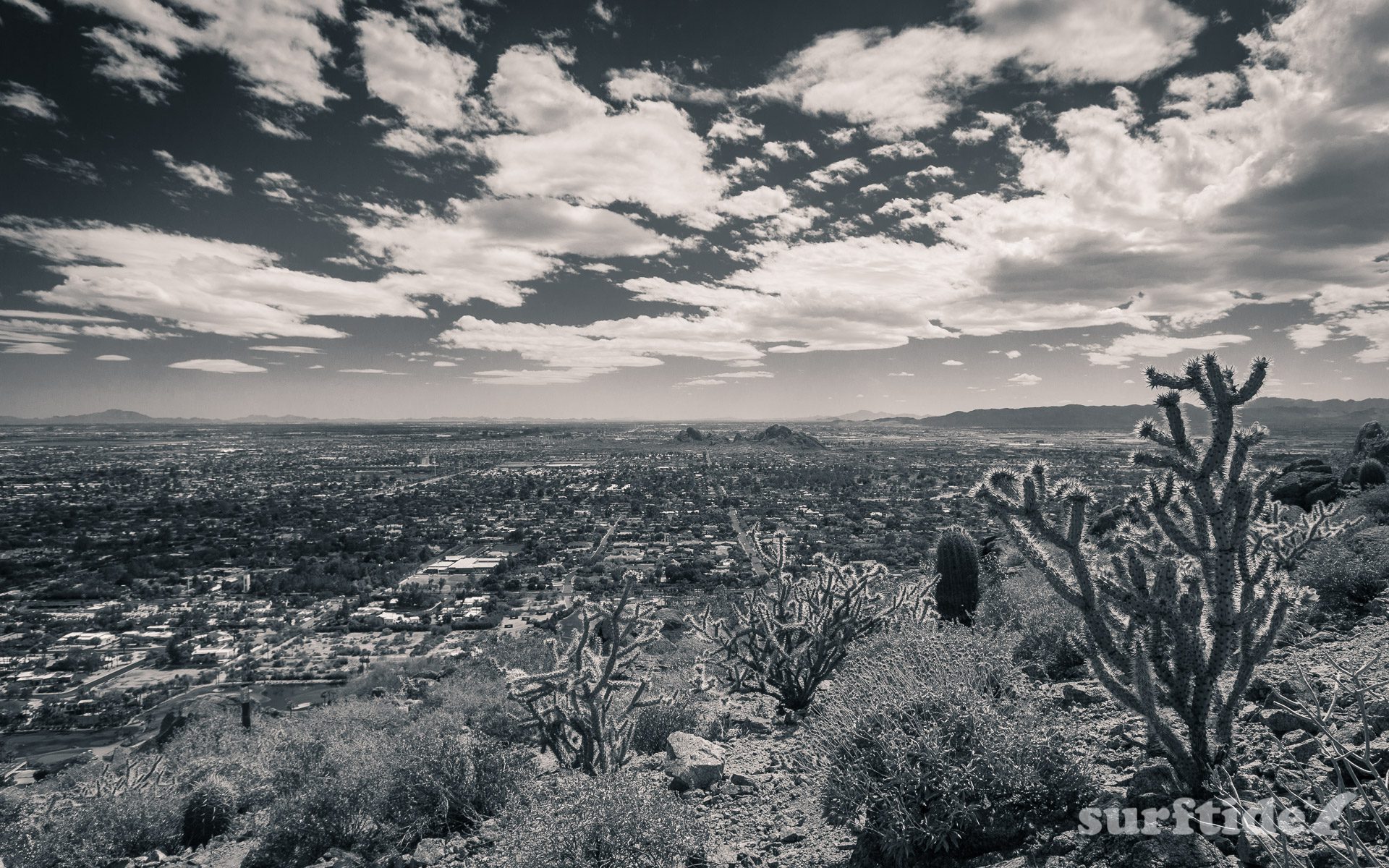 Image Details
Aperture: ƒ/10
Camera: Canon EOS 550D
Focal length: 14mm
ISO: 100
Shutter speed: 1/100s
Image Location