Last week Rich and I made the trip down to Newquay for our first surf of the autumn. Richie Dog was well overdue for some wave action and had to give his water wings a bit of a dusting off upon arrival (but soon after was back to true canine ways).
We stayed with Glen and Alison over at The Chynoweth Lodge, a lovely family-run B&B on Eliot Avenue, in a quieter part of Newquay. Our three night stay commenced with a full English every morning, plus tea, toast and cereal (you need something to keep the engine running when you surf six hours solid).
We were pretty lucky with the weather considering it was mid-October (one day of dullness and three of sunshine and clear skies). The swell and winds were also on our side with two cracking offshore days with shoulder to head-high waves.
We met up with two of my buddies: Mr. Mark Parry and Olaf "The Machine" Mathur, both of which are top blokes and more than functional surfers (ain't that right Mark).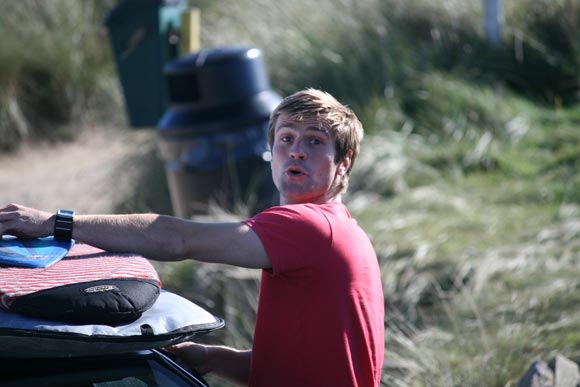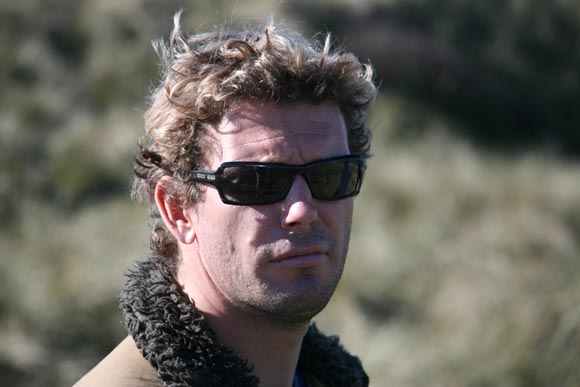 Our first team session was a three-man assult on the northern end of Watergate (followed by a swifty in the pub afterwards). The surf was ok, but nothing compared to the treats we were to receive over the coming days.
The second team effort (this time with a full four-man crew in tow) was mine and Richie's debut at a beautiful spot called Penhale. The sun was out, it was warm (especially for October), we had the break to ourselves and we were all super stoked to have been blessed with a little good luck to be in the right place at the right time (conditions like this only come together like this once in a blue moon – unless you happen to live in Indo or the like).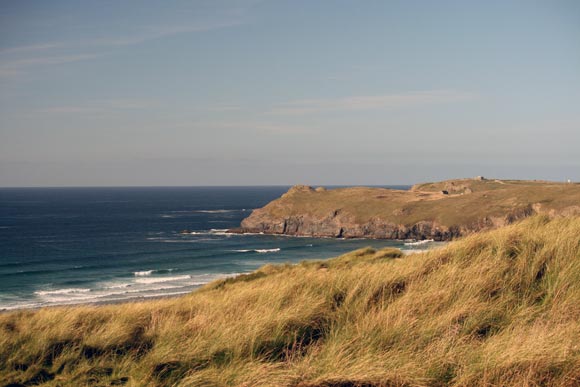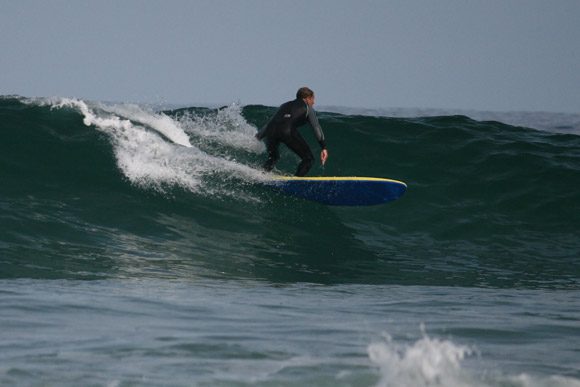 Paddling out felt amazing, clawing through the clear blue water out to the line-up, the surface of the water inbetween sets like glass. The particular peak we sat on was right near the cliffs and broke right, although you could go left, but ran the risk of riding into the boneyard, something Richie would find out later on in the day (the dog loves to dice with death when riding the backhand bone).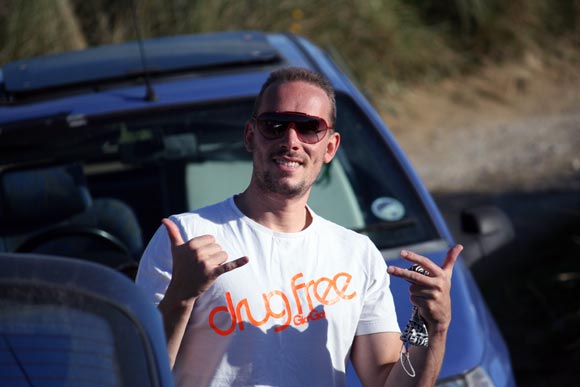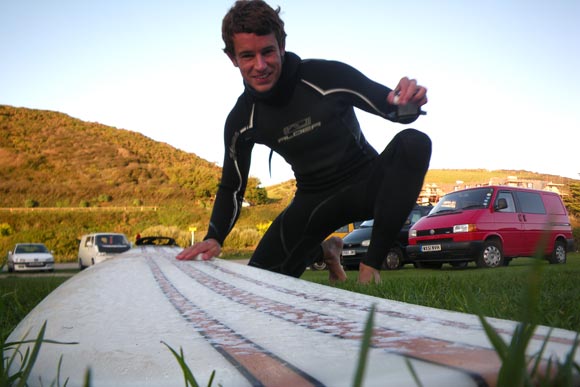 We traded waves for just under three hours before heading back up the beach and heading off for an evening session over at Watergate.
Now to have had Penhale to ourselves was enough, but to then have head-high Watergate, clean as a whistle with plenty of space to maneouver and set against an amazing sunset was nearly too much for one day.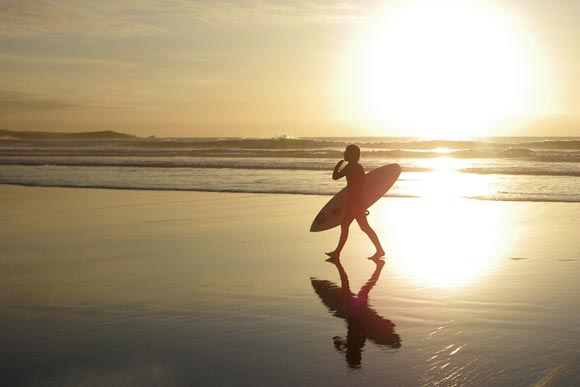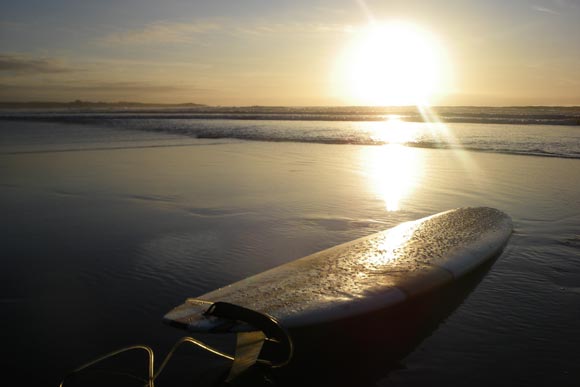 Olaf and I traded waves and I managed to make some of the bigger drops even though I was on a single fin longboard, whilst Olaf ripped up a few walls on his shortie. We surfed until dark and then returned to the cars and back home for some brews and a healthy portion at Signor Dicks.
All in all a quality day that really set the bar for future trips!